Platform Sports Custom Sportswear
Here is the list of products and services we provides to you.
Your Sports Team´s Custom Apparel Shop

Custom Charity and Event Clothing & Merchandise

Affordable High Tech Clothing for Your Team

Custom Made Accessories

Custom Designed Caps, Hoodies, Socks, Jackets and Training Apparel

Select The Cut and Collar Style That Suits Your Needs

We Work With the Highest Quality Manufacturing and Printing Standards

Low Minimum Quantities Available

Price Match Guarantee*
Order Now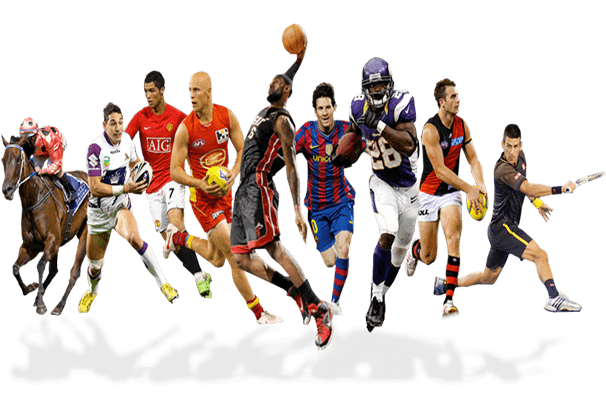 Platform Sports is an Australian company dedicated to creating custom designed sports uniforms, merchandise and apparel. Our objective is to become the best choice when it comes to designing and creating uniforms for community events, local clubs and national events.
Platform Sports was born with one idea, we wanted to create a team to help clubs, businesses and events create their own uniforms and accessories and then receive the exact product they envisioned in their hands.
Our goal is to give people 3 things that were missing in the Australian sports and events industry; the advantage of having a complete manufacturing facility at their disposal, the benefit of a totally online custom shop, and great affordability.
Your team and athletes should look great while wearing the best sports apparel technology that exists. Create your own design by choosing your own colors, style and size. Then, provide your logo or images, and we will make your team and athletes look professional. Our artists and designers will make sure your design really stands out and will even offer expert advice about color contrasts and quality of uploaded images. You will also enjoy the service of real people that will answer all your questions and do their best to ensure your total satisfaction. We store your orders and specific requirements so that all future re-orders are made without a hassle.
Our products are made with the highest standards, to ensure our uniforms will boost the performance of your athletes, while making them look and feel great. Our cost-effective services and solutions also guarantee that your uniform budget stays within your limits.
Do not hesitate to contact our staff. They will provide you with all the information you need to start designing, so you can order your merchandise and sports apparel now.
Your Sports Team´s Custom Apparel Shop
Every team wants to have a great uniform that feels unique, represents their spirit, and is made of the best and most advanced materials and fabrics. However, most shops only have a few models and patterns to choose from allowing just a few color combinations and designs that look like copies of classic uniforms. Total customization has always been something that only big teams can afford. We allow any team to choose the materials, cut and color patterns they want, for an affordable price.
Platform Sports is a new way to get exactly the uniform your business, club, community or local team want. A great uniform should stand out, and make your players feel comfortable and ready to play. Now you can choose the color patterns, and the materials you want. You can even get your logo, player name and number on every uniform set, while making sure it is the exact size fit for your player.
Affordable High Tech Custom Sportswear for Your Team
Technology plays an important part in custom uniform design and every sport makes use of special materials that guarantee maximum efficiency, speed, endurance and temperature control. Each sport has specific requirements and efficiency standards. When choosing the materials for your uniforms, these standards should be taken into consideration in order to maximize performance. Platform Sports ensure your players feel comfortable and have ample movement freedom.
Sportswear or active wear should always be functional. This implies an equilibrium between weight, resistance, protection and correct temperature regulation. Elasticity is very important for sports like gymnastics or swimming, while thermal insulation is paramount in sports like mountain climbing in low temperatures or cycling during the summer.
Moisture control should never be overlooked. New fabrics can absorb sweat from the skin and transport it to the outer layers where it evaporates, this is perfect for high action sports like basketball and rugby where soaked clothes can encumber your players in the long run.
Platform Sports allows you to design the uniform your team needs taking all the available materials into account. Consult our specialists in order to be sure all the variables are taken into account. Make sure to consider the amount of physical activity, weather conditions and mobility when choosing the right fabric for your team. We can also help you create designs with fabric combinations that precisely fit the player and his or her movement, temperature regulation, friction and perspiration needs.
Every Person is Different
No matter what sport, every player, team member or athlete is different. From weightlifting to rugby or ballet, here at Platform Sports we help you design uniforms and apparel for your needs, taking into account the demands and standards of your discipline.
Our clothing comes in a range of sizing and cuts, loose or fitted, youth size small or 6-XL. Platform Sports will listen to your needs to create a range to meet your expectations.
Custom Made Accessories
At Platform Sports we understand you are serious about your discipline and really want to stand out in both competition and training or outside the field of play. That's why we offer a huge array of options for your sporting accessories.
We not only design your team's uniform, we also create accessories for your convenience that feature your team's colors, logo and even the name of the player. towels, drawstring bags, gear bags and backpacks, Platform Sports can design them with the exact quantity of pockets and compartments for tools, hydration and the clothes you need.
Platform Sports offers custom designed caps, helmets, hoodies, socks, jackets and training apparel. All of it created to match your team colors and patterns.
How Customizable?
Here at Platform Sports we will soon offer the simplest and most intuitive system to allow our customers to feel free and design their uniforms and sport apparel.
Our three steps process makes it easier for you to start designing right away without any advanced knowledge about clothing design. The page guides you through our easy to use system, making sure you never get lost. We put at your disposition a huge array of possibilities for customization. We will make sure you end up with the design you had in mind.
If you don't see the product or design you are looking for, contact us and we will help you create the look you are after.